Historical Background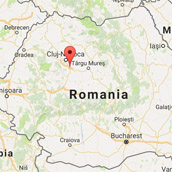 An ancient town in the central northern region of Romania, on the Arieş River, 30 km southeast of Cluj. Known in German as Thorenburg and in Hungarian as Torda, Turda was an important center for salt mining and trading. Jews were not allowed to live in Turda until the middle of the nineteenth century, as Austrian imperial authorities imposed a ban (introduced between 1693 and 1700) to prevent them from settling in mining areas. It was only after 1850 that restrictions were gradually lifted; they were formally repealed in January 1860.
Whereas only 6 Jews were recorded as living in Turda in 1850, their numbers reached 65 in 1857. After the civil emancipation of 1867, the census of 1869–1870 revealed a Jewish population of 164. By 1900, the number of Jews living in Turda had risen to 326 (representing 3.5% of the total population); in 1910 there were 482 (3.5%); in 1930 there were 852 (4.2%); and in 1940 the total was 726 (2.2%). By 1942, many Jews from neighboring rural areas had concentrated in Turda, boosting the Jewish population to 1,805 people.
The community established its synagogue in 1868, and the town's first rabbi, Fülöp Wesel (1865–1898), was the author of biblical commentaries. He was succeeded in his position by his son Ben-Zion Albert Wesel (1900–1938), and then by Joseph Adler (1938–1944). After the Congress of the Jews from Hungary and Transylvania (1868–1869), the community of Turda adopted an Orthodox orientation, and rabbis Wesel and Adler successively also served as presidents of the Central Bureau of the Orthodox Communities from Transylvania after 1932. A new synagogue was built in 1920. Between 1933 and 1940, the Orthodox religious periodical Hoemesz was edited in the town.
In 1940, when northern Transylvania was transferred by Romania to Hungary, Turda remained on the Romanian side of the border. A center for rescuing Jewish refugees was set up in Turda in 1943, managed by Arie Hirsch-Eldar and supported by Moses Finkelstein (secretary general of the local community) and by Emeric and Carol Moskovits. In collaboration with Zionist organizations from Budapest, Cluj, Bucharest, and Istanbul, under the guidance of the Neolog chief rabbi Mozes Weinberger from Cluj, the center organized border crossings and provided false identity documents and transportation to Bucharest and Constanța for 2,500–3,000 Jewish refugees from Hungary, Poland, and Slovakia. The refugees then left from the port of Constanța for Palestine.
In 1972, approximately 150 Jews remained in Turda. As a result of emigration over the following decades, there were just 24 Jews living in Turda by 2003; they are part of the community of Cluj.
Suggested Reading
Moshe Carmilly-Weinberger, The Road to Life: The Rescue Operation of Jewish Refugees on the Hungarian-Romanian Border in Transylvania, 1936–1944 (New York, 1994); Pinkas ha-kehilot: Romanyah, vol. 1 (Jerusalem, 1969), pp. 304–307; Imre Szabó, Erdély zsidói (Cluj, 1938), pp. 222–224.
Author
Translation
Translated from Romanian by Anca Mircea
From
Ladislau Gyémánt, "Turda." In: YIVO Encyclopedia of Jews in Eastern Europe.
New Haven: Yale University Press, 2008. Accessed December 6, 2016.
Reproduced by permission of Yale University Press.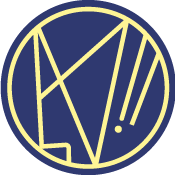 The YIVO Encyclopedia of
Jews in Eastern Europe