Historical Background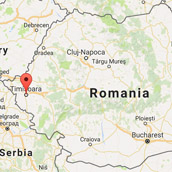 Timişoara is a city in the Bánát (Banat) region of present-day Transylvania, Romania, bordering the Balkan states. Temesvár was a significant settlement in the medieval Hungarian Kingdom; between 1552 and 1716, it served as a Turkish administrative center. The town was under Austrian rule until 1779 and subsequently was again part of the Kingdom of Hungary until 1918. It grew from three settlements (Inner City, Industrial City, and Joseph City); these historical developments had parallels in the local Jewish communities that had previously been independent.
Temesvár's first Jews arrived from the Balkans, initially settling temporarily for commercial purposes. Though a permanent Jewish settlement emerged in the first half of the sixteenth century, the oldest known gravestone is dated 1636. At about that time, Jews organized themselves into a formal community. The 1716 peace treaty of Passarowitz, which ended Turkish rule in the region, permitted Jews in Temesvár to choose whether they wanted to leave and live in the Turkish Empire or remain and live under Austrian rule: 12 Turkish-Sephardic families (144 people) chose to stay. In 1736, Me'ir Amigo of Constantinople and four other Sephardic families received permission to settle in the town. He and the Viennese Marrano financier Baron Diego d'Aguilar (alias Moses Lopes Pereira; 1696–1759) played a significant role in organizing the organizational life of the renewed Sephardic community. The economic upswing of the region also drew several Ashkenazic Jews from Hungary, Austria, and Moravia. Conditions for Jews in Temesvár under Austrian rule were in many respects more difficult than they had been in the Hungarian Kingdom. In 1776, Maria Theresa's Judenordnung (Jewish Regulation), directed at the Jews of Bánát, also imposed restrictions on Jews in Temesvár, and conditions did not improve until the region was reannexed to Hungary in 1778.
Separate Sephardic and Ashkenazic communities to exist in Temesvár, and the gradually diminishing Sephardic community maintained its independence until the end of World War II. The first known synagogues, as well as ritual baths, kosher butcher facilities, and some service apartments for both communities (in the same building but with separate rooms) were built in the Inner City's castle—known as the Judenhof—in 1762. The majority of Temesvár's Jews were forced out of the structure around the mid-eighteenth century; they found a new home in the rapidly developing Industrial City. A synagogue was consecrated there in 1848.
Between 1880 and 1910, the ratio of Hungarian-speaking Jewry in the town grew from 27 to 65 percent. According to the 1930 census, some Jews listed themselves as Jewish, while others declared Hungarian to be their nationality.
The chief rabbis of Temesvár's Ashkenazic community between 1800 and 1859 were David Oppenheimer (1798–1821) and his son, Tsevi Hirsh Oppenheimer (1821–1859), internationally known Talmud scholars. For centuries, the congregation held services in the old synagogue and in smaller prayer houses, but between 1863 and 1865 a new synagogue was built at the initiative of Chief Rabbi Mór Hirschfeld and landowner and Jewish community president Ignác S. Eisenstädter. The Moorish-style synagogue accommodated 3,000 people, and had an organ, similar to that of the Leopoldstadttempel in Vienna. After the General Jewish Congress of Hungary of 1868–1869, the Jewish community of the Inner City joined the Neolog movement (in the Industrial City, the majority accepted the Status Quo position). An independent Orthodox community was formed in 1871 in Joseph City. Initially, worshipers used rented space; their own Moorish-style synagogue was built in 1895. In 1901, the Orthodox elected Bernát Schück of Székesfehérvár to be chief rabbi. Even though the communities were divided, they continued to share a burial society until the twentieth century; only the funeral rituals differed.
Shortly before the end of Hungarian rule in 1918, a Jewish secondary school was opened with a boys' and girls' division; a commercial school (for boys only) functioned as well. From the early 1920s on, the language of instruction was Romanian, though students learned Hebrew too. Local Jews continued to speak Hungarian or German among themselves, as German culture had a much firmer stronghold in Timişoara than in most Transylvanian towns. In the interwar period, Timişoara was a significant Zionistcenter. Between 1920 and 1940, the Transylvanian Zionist publication Neue Zeit–Új Kor (New Time) was published in the town.
Antisemitism intensified during the interwar period, partially with the spread of strong right-wing ideology among Romanian students at the Timişoara Polytechnic. In 1938, members of the Iron Guard attacked a Jewish theatrical performance and set off a bomb in the audience: two people died and many were injured. The Jewish population of the city grew from 10,950 in 1940 to 11,788 in 1942 with the arrival of Jews fleeing the persecutions of the Antonescu regime. In 1941–1942, the property of the Jewish community was seized, and in August–September 1942, preparations were made to deport the Jewish population of southern Transylvania, including the Jews of Timişoara, to Nazi camps in occupied Poland. Due to a change in the political and military situation, this did not happen.
The immediate physical threat to the Jewish community finally ceased in September 1944 when the Red Army occupied Timişoara. Congregations of the three religious movements and the remaining Sephardim were forcibly united by the new regime after World War II. However, many Jews were accused of underground Zionist activity and some were imprisoned, including Ezra Fleischer, who later became a professor of medieval Hebrew literature in Israel. Romanian authorities privatized all Jewish schools and hospitals in 1948–1949.
In 1947, there were still more than 13,600 Jews in Timişoara. By 1956, emigration had reduced this number to 6,700—the highest in all Transylvanian cities; by 1971 the population had fallen to 3,000. Communal institutions functioned, albeit in a rudimentary way; and Timişoara was the only place in Transylvania and in Bánát to have a rabbi. Ernő Neumann (1917–2004) had been the town's rabbi since 1940, and served as chief rabbi from September 1949. In 2000, the Jewish community numbered just a few dozen elderly people.
Suggested Reading
Moshe Carmilly-Weinberger, A zsidóság története Erdélyben, 1623–1944 (Budapest, 1995); Ladislau Gyémánt, The Jews of Transylvania: A Historical Destiny (Cluj-Napoca, Rom., 2004); Moritz Löwy, Skizzen zur Geschichte der Juden in Temesvár bis zum Jahre 1865 (Szegedin, Hun., 1890); Victor Neumann, Istoria evreilor din Banat (Bucharest, 1999); Jakab Singer, A temesvári zsidók az 1848–49-iki szabadságharcban (Temesvár, Hun., 1914); Jakab Singer, Temesvári rabbik a XVIII és XIX-ik században (Seini, Rom., 1928); Péter Ujvári, "Temesvár" in Magyar Zsidó Lexikon, pp. 889–890 (Budapest, 1929); Myriam Yardeni, "Timishoarah," in Pinkas ha-kehilot: Romanyah, ed. Theodor Lavi, vol. 1, pp. 308–315 (Jerusalem, 1969).
Author
Translation
Translated from Hungarian by Veronika Szabó
From
György Haraszti, "Timişoara." In: YIVO Encyclopedia of Jews in Eastern Europe.
New Haven: Yale University Press, 2008. Accessed December 6, 2016.
Reproduced by permission of Yale University Press.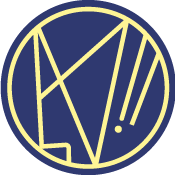 The YIVO Encyclopedia of
Jews in Eastern Europe