Historical Background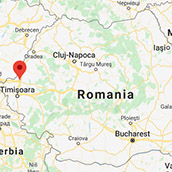 Town in western Romania, in the Arad Plain on the Mureş River. From 1552 to 1687, Arad was claimed by the Turkish pashalik of Timişoara, and between 1687 and 1918 it was part of the Kingdom of Hungary in the Habsburg Empire and then of the Austro-Hungarian Empire. The first documented indication of a Jewish presence in Arad dates from 1717 when the commander of the town's citadel, Baron Ştefan Cosa, agreed to allow two Jewish families to settle there. In 1743, there were 6 Jewish families; in 1754 there were 24; in 1767, 17 families with 71 people; and in 1784–1785, 30 families with 152 people.
A formal Jewish community was established around 1740, and the first statutes of the burial society (which had functioned since 1729) date from 1750. The first wooden synagogue was built in 1759; its earliest rabbis were Yoḥanan (1764), Broda Leb (1770–1786), and Hirsh Stemnitz (1786–1789). Demographic growth was swift in the nineteenth century: some 750 Jews were recorded in the 1822 census, and the Austrian census of 1850 indicated the presence of 3,418 Jews (15.2% of the total population); subsequent censuses showed the following figures: 1869: 3,710 (11% of the population); 1880: 4,415 (12%); 1890: 4,795 (11.4%); and 1900: 5,962 (11.1%). In 1910, Arad's 6,295 Jews accounted for 10 percent of the town's population.
Under the guidance of rabbis such as Aharon Chorin (1766–1844; a figure known throughout Europe for promoting reform in Jewish religious, educational, social, and economic life), Iacob Steinhardt (1845–1885), and Sándor Rosenberg (1885–1909), the community developed a strong Jewish institutional and economic presence. Jews played a significant role as craftsmen (in 1848 they were active in 21 crafts), trade (cereals, tobacco, wool, cattle, manufactured goods, banking, insurance), and leasing. In 1848, Arad was home to 10 Jewish physicians and 7 other professionals.
After the civil emancipation (1867) and the Congress of Jews of Hungary and Transylvania (1868–1869), Jews in Arad affiliated as a Neolog community. In the twentieth century, Arad's Neolog rabbis were Lajos Vágvölgyi (1909–1940), who looked favorably upon Zionism, and Nicolae Schőnfeld (1941–1961), who held a doctorate. In 1904, an Orthodox community was established as well, with a synagogue that opened in 1930. Its rabbis were Yehudah Sofer (1909–1912) and Yoakhim Schreiber (1913–1949).
The number of Jews in Arad increased from 7,811 in 1930 to 9,472 in 1942, and their presence in the economic life of the city remained significant in industry (textiles, machine tools, chemicals, paper, timber, liquor, oil, milling, tanning) as well as in trade, banking, and insurance. Major figures involved in the city's cultural life included György Szántó (1897–1961), a novelist and editor of the cultural journal Periszkop (1925–1927); Ádám Raffi (1898–1961), novelist, translator, and editor; Sándor Károly (1894–1964), novelist and playwright; Izidor Kaufmann (1853–1921), an artist who had a fine reputation in Vienna; Jakub Guttman (1815–1861), a sculptor who created, among other works, a funerary bust of Aharon Chorin.
The Jewish Filharmonia music society was established in 1890. A newsletter of the Neolog community was published in 1939–1940, and beginning in 1933 a center supporting Jewish refugees was active in the town. During the Holocaust, Arad was part of the south of Transylvania that remained in Romania after Nazi Germany and Fascist Italy divided the region between Hungary and Romania. When Jewish students were excluded from public education, a separate Jewish high school was set up; it functioned until 1945. The expropriation of Jewish property, hard labor, and the concentration of Jews from surrounding rural areas to Arad culminated in 1942 with apparent preparations for a massive deportation of Jews to Auschwitz. Romanian authorities abandoned this plan, however, thus enabling the community to survive. In 1969, approximately 4,000 Jews lived in the town. As a result of emigration in the final decades of the twentieth century, just 500 Jews still lived there in 1993, and in 2000 the local community had about 380 members.
Suggested Reading
"Arad," in Pinkas ha-kehilot: Romanyah, vol. 1, pp. 279–285 (Jerusalem, 1970); Istoria evreimii arădene, ed. Iosif Schőnfeld and Eugen Glück (Tel Aviv, 1996); Izvoare si mărturii referitoare la evreii din România, vol. 3, pt. 2 (Bucharest, 1999), pp. 241–243.
Author
Translation
Translated from Romanian by Anca Mircea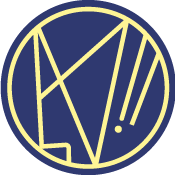 The YIVO Encyclopedia of
Jews in Eastern Europe