Historical Background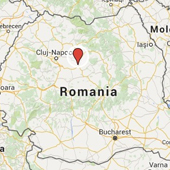 Town in north central Romania, on the Mureş River. A documented reference to Târgu Mureş (also Tîrgu Mureş; Ger., Neumarkt am Miresch, Marktstadt; Lat., Forum Siculorum; Hun., Maros-Vásárhely, Székelyvásárhely) dates to 1300. The first Jew who was granted the right to settle in the town, in 1828, was Iosif Vojtitz, a goldsmith. By 1830, the town had two Jewish families; and in 1833, there were 16 Jews living there. The census of 1838 recorded the presence of five Jewish families, made up of 36 inhabitants.
In 1843, the Jewish community hoped to engage a rabbi, a ritual butcher, and a teacher, but they were not hired until after 1850, when the 202 Jews of the town elected their first rabbi: Moses Fürst (1850–1870). A synagogue, founded in 1860, was devastated in 1862 in a surge of antisemitic violence that took over the town and its neighboring rural areas. After the civil emancipation of 1867, the number of Jews rose from 773 in 1869–1870 (representing 6.1% of the total population) to 1,024 in 1890 (7.1%); 2,755 in 1910 (10.8%); 5,193 in 1930 (13.5%); and 5,693 in 1941 (12.7%). Following the Congress of Jews from Hungary and Transylvania (1868–1869), the community declared itself Neolog. Subsequently, its rabbis were Zvi Aharon Lifschitz (1870–1880), Samuel Márkusz (1880–1889), Joachim Willheim (1889–1903), and Ferenc Lővy (1903–1944). An elementary school was built in 1880, followed by a new synagogue in 1900.
An Orthodox community existed in Târgu Mureş as well, after 1871. Its rabbis were Ya'akov Kipl Lichtenstein (1880–1890), Aharon Mosheh Mandelbaum (1898–1915), and Menaḥem Emanu'el Sofer (1918–1944). A Talmud Torah was established as early as 1907; a burial society followed in 1923; a synagogue in 1927; and a women's association in 1934.
Between 1924 and 1928, Jews in Târgu Mureş worked in trades (60%); industries and crafts (22.5%); clerical positions (7.67%); as independent professionals (4.7%); and as community employees (4.4%). In the interwar period, the town was home to a Zionist group, a Jewish club, and several publications, including a community newsletter in 1940.
In August 1940, Târgu Mureş, with other towns in northern Transylvania, was transferred from Romania to Hungary. In April 1944, the community had 2,223 members and 23 employees, and its president was the tradesman Mór Darvas. In May 1944, after Hungary was occupied by German troops, one of 13 central ghettos of northern Transylvania was set up in the brickyard of Târgu Mureş; the 7,549 Jews who were concentrated there were then deported to Auschwitz on 27 and 30 May and 8 June 1944. After the war, survivors reestablished the community under the leadership of Rabbi Simon Herman; in 1947, just 820 Jews remained. With emigration, however, this number dropped considerably; in the early twenty-first century the community had only 219 members.
Suggested Reading
Moshe Carmilly-Weinberger, A zsidóság története Erdélyben (1623–1944) (Budapest, 1995), pp. 179–180, 287; Ladislau Gyémánt, The Jews of Transylvania in the Age of Emancipation (1790–1867) (Bucharest, 2000), pp. 237, 326–328; Yitshak Peri, Perakim be-toldot ha-Yehudim be-Transilvanyah ba-'et ha-ḥadashah (Tel Aviv, 1977).
Author
Translation
Translated from Romanian by Anca Mircea
From
Gyémánt, Ladislau. "Targu Mures." In: YIVO Encyclopedia of Jews in Eastern Europe. New Haven: Yale University Press, 2008. Accessed March 1, 2016. Reproduced by permission of Yale University Press.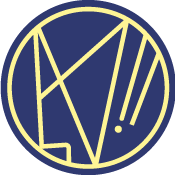 The YIVO Encyclopedia of
Jews in Eastern Europe
Helpful links