Historical Background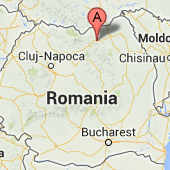 Câmpulung Moldovenesc is a town in northeastern Romania, situated in southern Bucovina, currently in the county of Suceava. The early Jews who lived there—mainly small tradesmen but also farmers—were first mentioned in 1684. Following the occupation of Bucovina by the Austrian army in 1774, there were 46 Jews recorded as residing in Câmpulung; however, measures implemented by the authorities to prevent Galician Jews from settling there led to the banishment of eight Jewish families from Câmpulung in 1781.
In administrative terms, Jewish inhabitants of the town were considered part of the community of Suceava until 1859, when they were granted the right to set up their own community. Their numbers increased more slowly than in other towns in Bucovina due to the relative isolation of the region. In 1880, there were 799 Jews living in Câmpulung, out of a total population of 5,534; an 1888 census of community taxpayers indicated the presence of 400 Jewish families and a rabbi. On the eve of World War I, approximately 3,500 Jews were living in Câmpulung and the surrounding villages.
Active as craftsmen and merchants, Jews established several small industrial enterprises, yet they also excelled in the professions as lawyers, pharmacists, and physicians. In 1907, a high school providing instruction in German and Romanian was established; in 1913 there were 54 Jews in its total of 258 students. The Zionist movement was favored by local Jews, who founded a Theodor Herzl association in 1909.
Following the annexation of Bucovina by Romania in 1918, the Jewish population of Câmpulung, which had become the administrative center of the county, was subjected to the cultural and administrative pressures of "Romanianization," although Jews continued to hold important positions in the local economy and were represented on the municipal council. In 1930, 1,488 Jews were living in the town (excluding surrounding villages), out of a total of 10,071 inhabitants. Nevertheless, the inauguration of a temple and of a Jewish National House confirmed a strong communal life in the town despite nationalistic and antisemitic threats.
In October 1940, after the Iron Guard came to power, many Jewish shops and houses were pillaged. Rabbi Moses Josef Rubin was mistreated. Following an order issued by the Antonescu government on 12 October 1941, the evacuation and deportation of Jews to Transnistria began; an exception was made for 28 people considered indispensable, who were permitted to stay. The rest of the Jewish population, irrespective of age or gender, was deported to Transnistria under terrible conditions and were assigned to camps and ghettos.
The population of Câmpulung was decimated by starvation, cold, disease, and also as a result of abuse by Romanian and German troops and the Ukrainian militia. Most of the town's survivors who returned to Romania in 1944 did not go back to Câmpulung. However, Jewish families from Cernăuți and northern Bucovina settled in the town after 1945, with 1,370 Jews recorded in Câmpulung in 1947. Repeated waves of emigration gradually reduced the Jewish population of Câmpulung; only 9 Jewish inhabitants remained in 2003.
Suggested Reading
Jean Ancel, Transnistria, 3 vols. (Bucharest, 1998);
Jean Ancel, Contribuții la istoria României: Problema evreiască, vol. 1, pt. 2, pp. 289–290 (Bucharest, 2001);
Chaim Gelber, "Kimpolung," in Geschichte der Juden in der Bukowina, ed. Hugo Gold, vol. 2, pp. 88–90 (Tel Aviv, 1962);
Pinkas ha-kehilot: Romanyah, vol. 2, pp. 512–513 (Jerusalem, 1980).
Author
Translation
Translated from Romanian by Anca Mircea
From
Andrei Corbea-Hoisie, "Câmpulung Moldovenesc." In: YIVO Encyclopedia of Jews in Eastern Europe.
New Haven: Yale University Press, 2008. Accessed October 29, 2013.
Reproduced by permission of Yale University Press.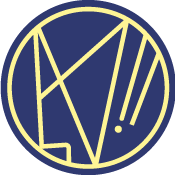 The YIVO Encyclopedia of
Jews in Eastern Europe
Helpful links
http://czernowitz.blogspot.com/2010/09/bukovina-census-for-years-1869-1880.html