Historical Background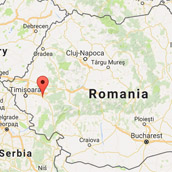 Town in southwestern Romania, on the Timiş River, 60 km east of Timişoara. The first documentary reference to Lugoj (Ger., Lugosch; Hun., Lugos) dates to 1334. From 1658 to 1688, Lugoj was under Turkish rule. The presence of Jews in the town was first recorded in the late seventeenth century.
In 1733, 46 Jews lived in Lugos; they established their first prayer house in Aron Deutsch's home. During the Austrian–Turkish war of 1736–1739, the prayer site was looted by belligerents. Another prayer house was then set up in the home of Isac Porldeutsch. The town's burial society was established in 1790, and one year later the community sought official permission to build a synagogue. It was completed in 1793, destroyed in a fire in 1842, but rebuilt the following year; later on, it acquired an organ. In 1781, the Jews of Lugoj declared that they lacked the means to build their own school, and preferred to send their children to the German school. A Jewish school was finally opened in 1833 with instruction in Hebrew and German.
In 1830, local authorities attempted to reduce the number of Jews allowed to settle in Lugoj, even though only 32 Jewish families were counted in the general population. The number of Jews rose from 550 in 1851, to 1,303 in 1891, and to 1,878 in 1910. The Jewish population dropped to l,774 in 1920 (representing 8.8% of the total town population), to 1,418 in 1930 (6%), and 1,043 in 1942. After the civil emancipation (1867) and the schism in the Congress of Jews from Hungary and Transylvania (1868–1869), the Jewish community of Lugoj declared itself Neolog. Its first rabbis were Tsevi Hirsh Oppenheimer (1821–1859; chief rabbi of Timiş County), followed by Salamon Weisz (1860–1895), Simon Hevesi (1897–1905; author of several works on the philosophy of religion; also renowned poet and orator), and Manó Lenke (1905–1940). The community also included a women's association (1875), an organization that cared for orphans (1875), and a Talmud Torah (1903).
By 1930, Lugoj was home to Jewish traders (10), salespersons (270), manufacturers (6; in textiles, milling, and building materials), clerks (44), craft workers (15), lawyers (15), laborers (10), farmers (10), engineers (5), physicians (4), and teachers (3). The Kiryat Sefer publishing house had its establishment there, as did the Zionist weekly Neue Zeit–Új Kor (1920–1940). György Szántó (1893–1961) was born in Lugoj; he was a novelist, poet, playwright, and painter.
Between 1940 and 1944, the community of Lugoj remained under Romanian jurisdiction in the southern region of Transylvania. While property was confiscated, the Jews of Lugoj survived the Holocaust. In 1945, the community was reorganized under the leadership of rabbi Abraham Isac Nebel, and in 1947 the number of its members increased to 1,620 because of an influx of refugees from northern Bucovina. As a consequence of emigration, however, the Jewish community only had 220 members in 1971. In 2003 the community had about 30 members.
Suggested Reading
Pinkas ha-kehilot: Romanyah (Jerusalem, 1969), vol. 1, pp. 316–318; Tobias Schwager, Evreitatea la Lugoj (Lugoj, 2001); Péter Újvári, ed., Magyar zsidó lexikon (Budapest, 1929), p. 546.
Author
Translation
Translated from Romanian by Anca Mircea
From
Ladislau Gyémánt, "Lugoj." In: YIVO Encyclopedia of Jews in Eastern Europe.
New Haven: Yale University Press, 2008. Accessed December 6, 2016.
Reproduced by permission of Yale University Press.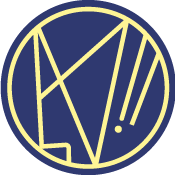 The YIVO Encyclopedia of
Jews in Eastern Europe